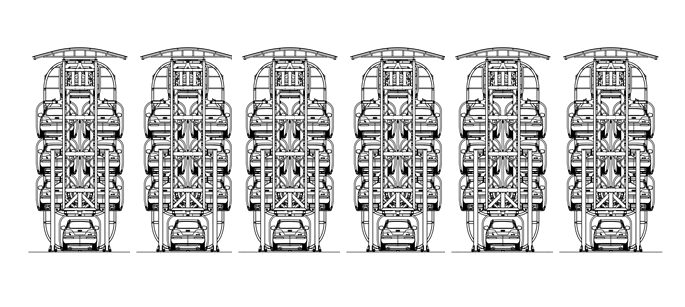 5 key advantages of Rotary parking system
Posted 30.10.2017.
The issue of parking today is widely shared, from the challenge of the increasing inflow of vehicles into city centers to the new site developments that require the planning of a number of parking spaces within the total built-up area.
Regardless of the individual situation, the EUROPARK SYSTEMS expert team identified the five key benefits of Rotary parking systems when considering its implementation by potential investors, developers and architects:
Significant space savings
Rotary parking systems allow you to increase the number of parking spaces up to 8 times compared to traditional parking.
Easy installation and relocation
Systems can be migrated and reinstalled at another location.
Modularity
The systems adapt to the required capacities at a particular location.
Automation
The ability to fully automate the system minimizes the need for staff engagement.
Exterior Appearance
Exterior surfaces offer different façade performance features, from alignment to main building design or architectural fit to solar panel installation or commercial use for advertising space, thus enabling the partial return on the initial investment.