Puzzle parking systems are automatic parking systems for parking vehicles on up to four levels. This innovative way to park vehicles enables greater parking space savings by moving vehicles horizontally and vertically.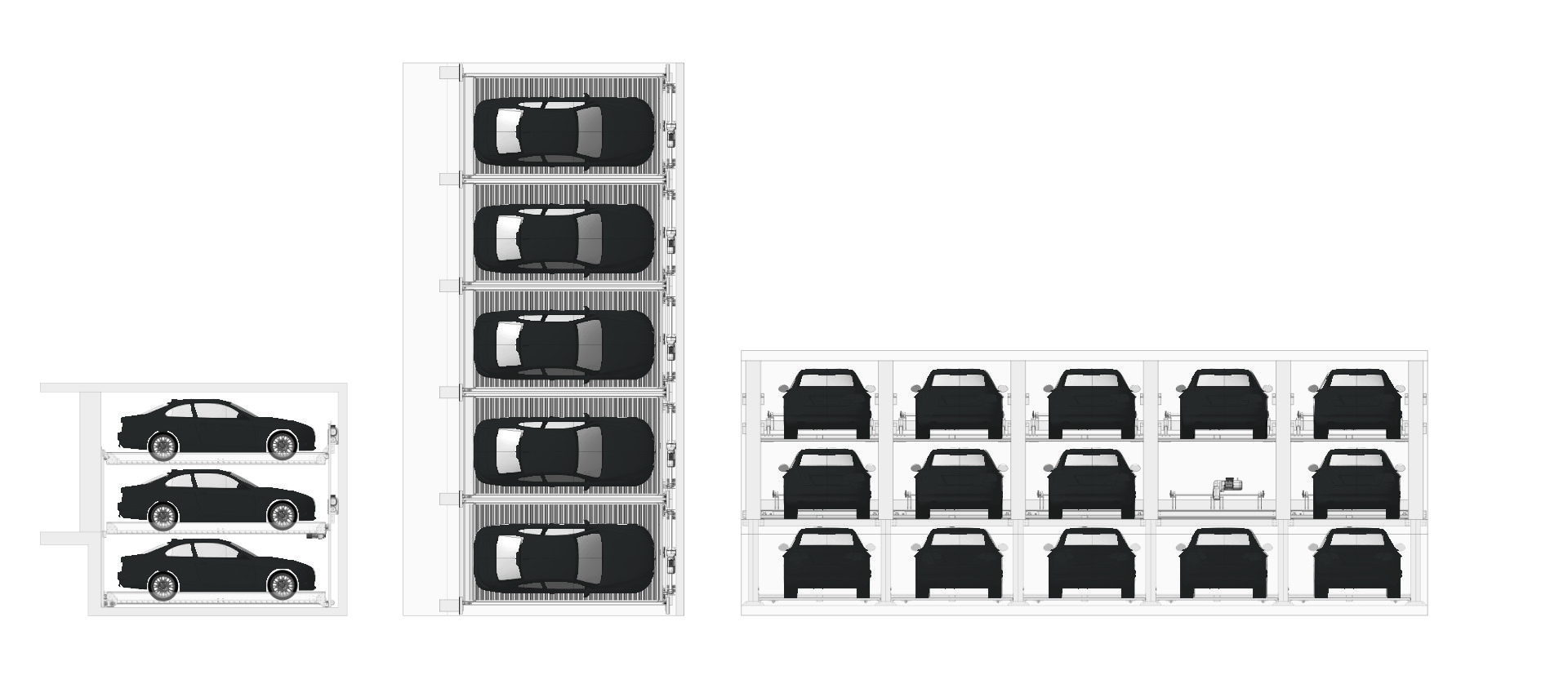 Puzzle parking systems come in several options, depending on the technical and spatial requirements of the project, and the system is configured to suit the project requirements.
They are suitable for residential and business buildings and all types of vehicles – sedans, station wagons and SUVs – up to 2500 kg.
Specifications:
Model
EPS P3x3 / EPS P4x3 / EPS P5x3
Parking capacity
7 – 14 vehicles (according to the project request)
Level -1
Level 0
Level 1
Maximum platform load
2500 kg
2500 kg
2500 kg
Vehicle height max
1900 mm
1900 mm
1900 mm
Vehicle length max *
5000 mm
5000 mm
5000 mm
Lifting velocity
6 m/min
Cross lifting velocity
8 m/min